IT Recycling
Effective IT recycling and data security is essential
Effective IT recycling and data security is essential whether you're upgrading existing installations, downsizing or deploying new systems. All these activities can be time-consuming, potentially risky and disruptive for critical business processes, particularly in a complex multi-service environment.
When it's time to dispose of your IT assets, there are four major challenges:
Secure removal of all corporate data and identification.
Maximising the residual value of your equipment.
Compliance with stringent environmental legislation.
Work carried out with minimal disruption to your business.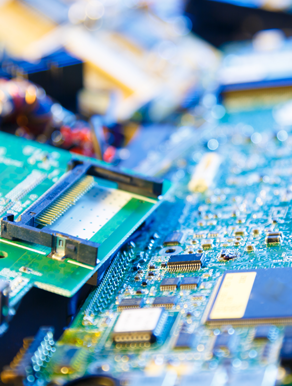 Qual is the partner you can work with in this area with total peace of mind. Through trusted partners whose core activity is IT asset recycling and data security and we offer the skills, resources and experience giving you total piece of mind. Our disposal agents operate a zero landfill policy and in cases where equipment or component parts cannot be refurbished for the second user market they are broken down in to materials such as glass, metals and plastics and sent to accredited partners for refinement and use in other product areas.